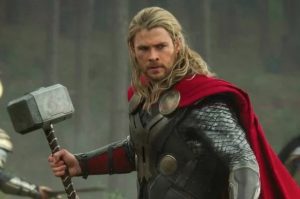 Credit: Marvel Studios
We've seen some good branding and some bad branding with COVID medicines. Here is a rundown of some of the branding in the COVID space:
Pfizer/BioNTech Vaccine = COMIRNATY®
Here is what Pfizer says about the brand name COMIRNATY: "…represents a combination of the terms COVID-19, mRNA, community, and immunity, to highlight the first authorization of a messenger RNA (mRNA) vaccine, as well as the joint global efforts that made this achievement possible with unprecedented rigor and efficiency – and with safety at the forefront – during this global pandemic."
Whew…that's a lot of explanation. In my experience, when you have to spend that much time explaining your name, you probably do not have a very good name.
Moderna Vaccine = SPIKEVAX®
SPIKEVAX is a more straightforward name that directly references the unusual spike protein of SARS-CoV-2 and "vax" for vaccine. This name is like a fastball down the middle of home plate. Nothing fancy, but pretty effective.
AstraZeneca Vaccine = VAXZEVRIA®
AstraZeneca says VAXZEVRIA is the COVID-19 vaccine for everyone. This naming strategy was revealed by the developers of the name. "When AstraZeneca approached Brand Institute about partnering on the name for their COVID-19 vaccine, their goals were clear," said Brand Institute's Chairman and CEO, James L. Dettore. "AstraZeneca is committed to helping end the deadliest pandemic in a generation by supplying the COVID-19 vaccine at no profit to hundreds of millions of people around the world. Every village and every town was a phrase that was introduced early on, and I still remember it. This creative direction became one of the dominant themes explored in the development of potential brand name candidates."
Interesting sidebar: Did you know that each of the above vaccine names were developed by the same company? Brand Institute is the Goliath of the drug naming industry.
However, Merck may have topped all of the vaccine names with their new drug, molnupiravir.
Merck Oral Antiviral Medication = Molnupiravir (drug generic name)
Merck announced on October 1 that Merck and Ridgeback's Investigational Oral Antiviral molnupiravir reduced the risk of hospitalization or death by approximately 50% compared to placebo for patients with mild or moderate COVID-19. This drug could be a game changer as it is a simple (5-day course of therapy) oral medication that can help treat COVID-19.
The generic drug name, molnupiravir, is also groundbreaking.
Generic drug names are not brand names. The Merck Manual explains the difference:
When a drug is approved by the Food and Drug Administration (FDA—the U.S. government agency responsible for ensuring that drugs marketed in the United States are safe and effective), it is given a:
• Generic (official) name
• Brand (proprietary or trademark or trade) name
For example, phenytoin is the generic name and Dilantin® is a brand name for the same drug, which is a commonly used antiseizure drug. Diazepam is the generic name of a sedative that is marketed by some companies under its generic name and by other companies under brand names such as Valium® or Vazepam®.
Dean Li, Merck's head of research and development, revealed the origin of the molnupiravir name to the medical publication Stat News. "Our prediction from our in vitro studies and now with this data is that molnupiravir is named after the right — you know, it's named after Thor's hammer [Mjollnir], this is a hammer against SARS-CoV-2 regardless of the variant."
Well played Merck. I think Merck just won the COVID naming challenge!