Every year I do a blog post on the interesting names of minor league baseball teams. Here is this year's crop of names (all images By Source, Fair use, Wikipedia):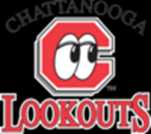 Chattanooga Lookouts – Naming a baseball team the Lookouts might seem odd, but Lookout Mountain is just a few miles south of the city and is a famous Civil War battle site. When the sky is clear and with a good set of binoculars you can see up to 7 different states from the summit. The Lookouts are one of the oldest teams in the league, having played in the Southern League off-and-on since 1885 and they have kept the Lookouts name the entire time.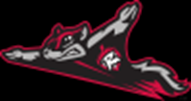 Richmond Flying Squirrels – When the team moved to town in 2009, the Richmond Flying Squirrels name was chosen through a Richmond Times-Dispatch readers' "name-the-team-contest." While I am generally not a fan of naming contests, this one had a good result. Other finalist names were the Rock Hoppers, Hambones, Rhinos, Flatheads, and Hush Puppies. Fans love it too, as Richmond has one of the highest levels of merchandise sales among minor league teams.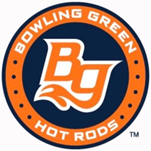 Bowling Green Hot Rods – This name is a nod to the presence of the automotive industry in the area, which includes the National Corvette Museum, Holley Carburetor, Beech Bend Raceway, and the Bowling Green Assembly Plant. Their mascot is an anamorphic bear named Axle.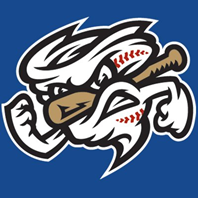 Omaha Storm Chasers – The team has been the Triple-A affiliate of the Kansas City Royals since their inception in 1969 and were originally known as the Omaha Royals. In 1998 when they joined the Pacific Coast League they were briefly known as the Omaha Golden Spikes (1999–2001) before reverting to the Royals name. They rebranded as the Storm Chasers in 2011 as a result of a fan naming contest. What else would you call a team based in Tornado Alley?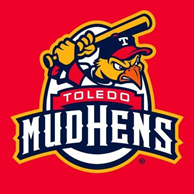 Toledo Mud Hens – Professional baseball had been played off and on in Toledo since 1883, but the Mud Hens era began in 1896 with the "Swamp Angels", who played in the Interstate League. They played in Bay View Park, which was located near marshland inhabited by American coots, also known as "mud hens." For this reason, the local press soon dubbed the team the "Mud Hens"—a nickname that has stuck to Toledo baseball teams for all but a few years since. The current incarnation of the Toledo Mud Hens started when an International League franchise moved to Toledo from Richmond, Virginia in 1965. The franchise became famous when Gene Cook became the general manager and got Jamie Farr to incorporate the Mud Hens in Farr's M*A*S*H character's background. Toledo has some of the highest sales of team merchandise in the minor leagues.
Someday I hope to be involved in a minor league baseball naming project. Put me in coach, I'm ready to play…today!