Our Process
"Names are not always what they seem."  Mark Twain
NameFlash generates names for a brand, new product, company, business, service, etc.  The NameFlash process is summarized below; further details available upon request.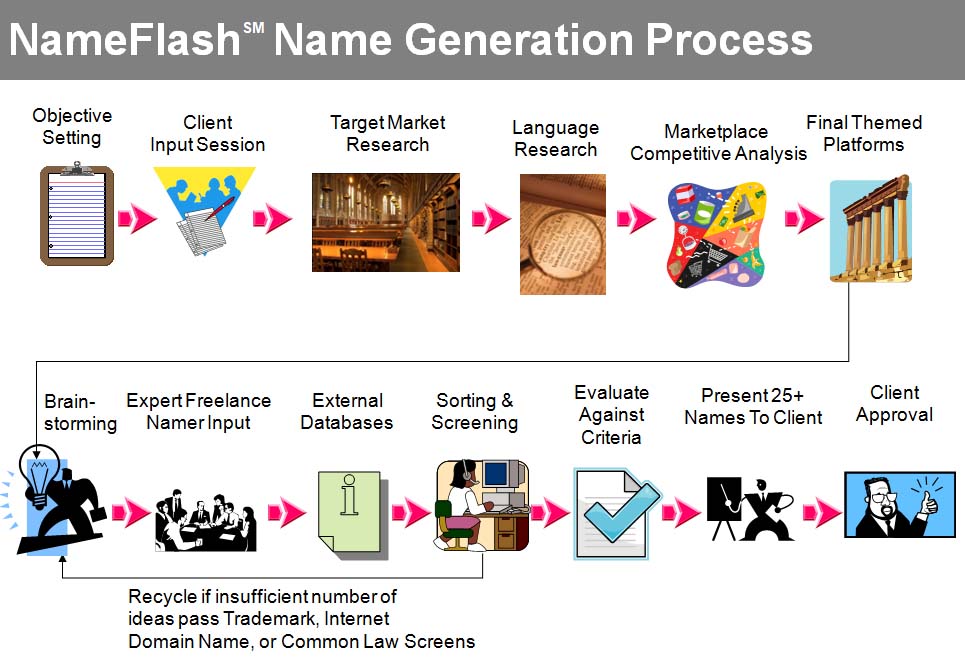 YOUR SATISFACTION IS GUARANTEED!
If the Client does not accept any of the recommended names, the project will be restarted from scratch at no cost to the Client to provide an additional 25+ names.