Simpler Is Better
Why is everything so complicated these days?
Case in point. Starbucks Drink Sizes:
Short (8 Oz.)
Tall (12 Oz.)
Grande (16 Oz.)
Venti (Hot — 20 Oz., Cold — 24 Oz.)
Trenta (30 Oz.)
Brooklyn Fare had some fun with this in their coffee cup redesign, but there is a real point to be made here. Why do we complicate things?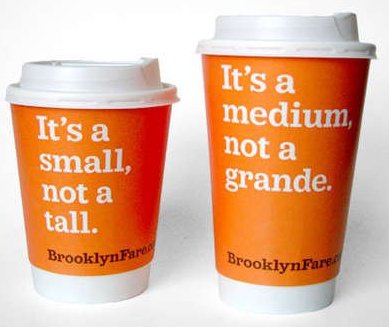 Why can't the coffee sizes at Starbucks be:
Short becomes Mini
Tall becomes Small
Grande becomes Medium
Venti becomes Large
Trenta becomes Extra Large
Want more evidence of how companies are complicating things? Here are the sizes of ice cream at Cold Stone Creamery: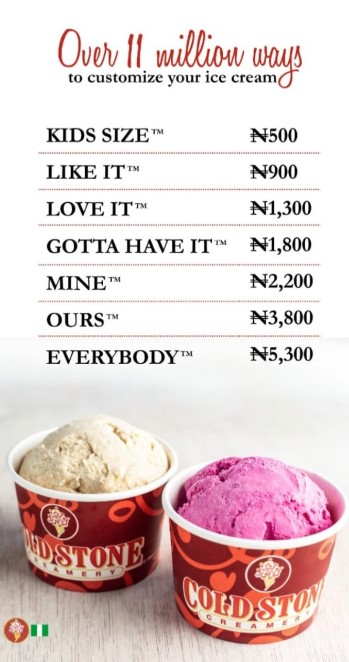 Imagine trying to order the proper size without referring to this menu. What ever happened to small, medium and large?
Science is solidly in the camp of simplicity. Adam Alter and Daniel Oppenheimer hypothesized that people would have an affinity for simple names that are easier to pronounce. They used names of fictitious stocks that were either hard to pronounce (i.e., Sagxter, Xagibdan) or easy to pronounce (i.e., Slingerman, Vander). They told respondents that these were real companies and asked them to estimate the future performance of the company. People indicated that the easily pronounced stocks would increase in value and the more complicated sounding stocks would decrease in value. Furthermore, the researchers then examined actual stock performance for 89 randomly picked stocks that had an initial public offering between 1990 and 2004. The stock performance for the first year of easily pronounced stocks was significantly higher than that of stocks with more difficult names. Simpler is better.
A study at the University of Michigan looked at fluency, familiarity and risk perception in names. In one study, the researchers asked participants to rate the potential harm of food additives with easy and difficult to pronounce names. Consumers consistently rated names that were difficult to pronounce as being more risky than those additives with names that were easy to pronounce. Simpler is better.
In another study, the University of Michigan researchers asked people to assess whether amusement park rides would be adventurous and exciting, or too risky and likely to make them sick, solely based on the name. Consistent with the food additive study, participants rated rides with difficult names unfavorably. The researchers concluded that "people perceive disfluently processed stimuli as riskier than fluently processed stimuli." In other words, simpler is better.
A local food court has a chicken restaurant that has rebranded. They used to be known as "chickenow" which is a linguistically difficult and complex name.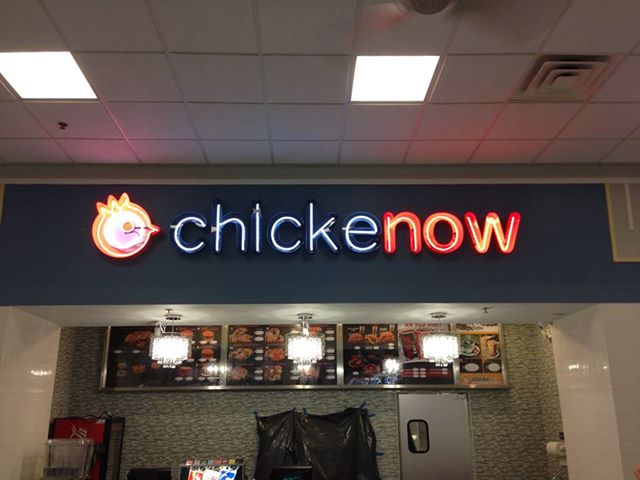 Recently they rebranded to "Chicken & Fries."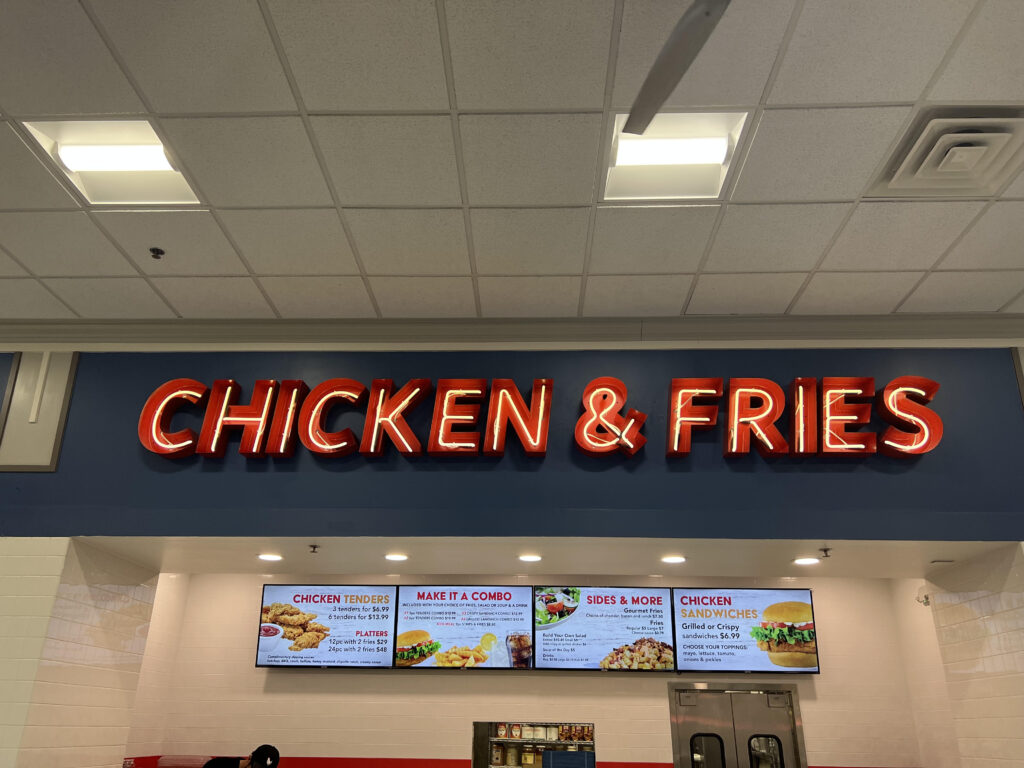 If you want to get picky you could argue that "Chicken & Fries" has gone too far into the generic camp. But you won't ever be confused about what you can buy there.
Simpler is better. C'mon people, let's simplify!