The Worst Restaurant Name of 2012
As a professional name developer, I am constantly struck by the "creativity" of small business owners. Sometimes the owners think they are being cute or clever. Sometimes they are just being stupid. Here are just a few examples of bad restaurant names I discovered in 2012. Which do you think is the "Worst Restaurant Name of 2012?"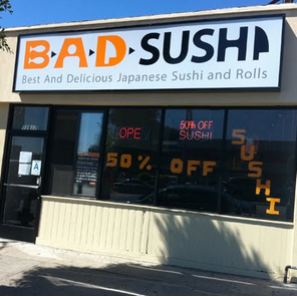 B.A.D. Sushi (http://badsushi.net) – Apparently the owners think their acronym for "Best And Delicious" sushi is clever. While bad sushi is certainly memorable, I don't see it generating a lot of positive vibe.
Crapitto's (http://www.crapittos.com) – OK, I know this is a family name. But no matter how proud you are, I don't think anyone wants to go to Crapitto's for that special dinner.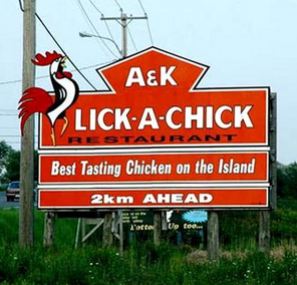 Lick-A-Chick (http://www.atyp.com/aklickachick) – OK, I dig the alliteration, but I'm pretty sure the owner is trying too hard to be clever.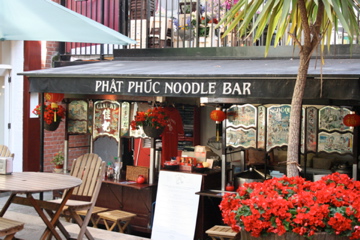 Phat Phuc (http://www.phatphucnoodlebar.com) – The name may translate as "Happy Buddha" in Vietnamese, but Americans might mistake this name of a London restaurant as meaning something derogatory.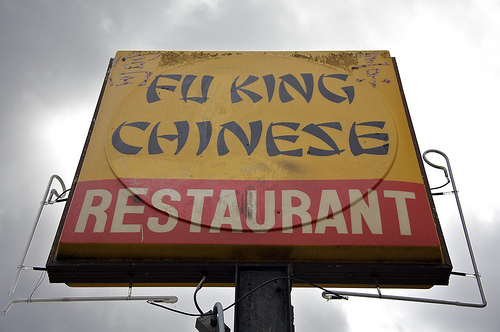 Fu King Chinese (http://www.facebook.com/pages/Fu-King-Chinese-Restaurant/123368567719721) – Yup. No mistaking what they sell here, eh?
Which name deserves the "Best Worst Name of 2012" award?